My Favorites
Every collector has his favorites, and here are some of mine.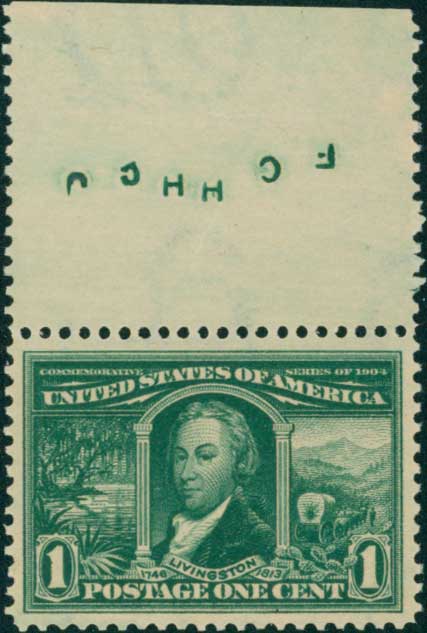 Scott #323 - 1904 1¢ Livingston, Louisiana Purchase Issue
I picked this up in the Siegel auction of the Drucker collection. It's the only time I told an auction agent "do whatever it takes".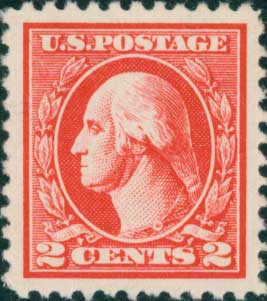 Scott #528A - 1920 2¢ Washington, type VI
I looked for a good copy of this issue for a very long time before I found this one in a Siegel auction.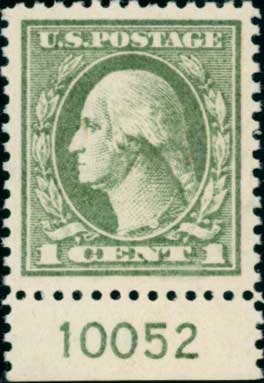 Scott #536 - 1919 1¢ Washington
I'm not sure where I picked this one up, but I'd guess I found it for sale at Bill Litle's table.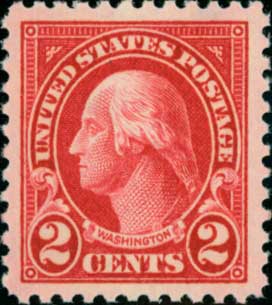 Scott #554 - 1923 2¢ Washington
I picked this up from Stu Katz on eBay - I saw it and had to get it.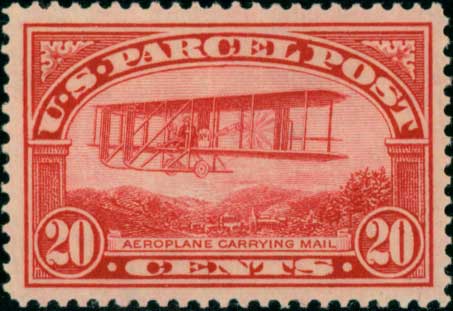 Scott #Q8 - 20¢ parcel post
This was the last parcel post issue I picked up, and the most difficult to find. I looked a long time before finding this one. It was part of a Shreves sale, which included the holdings of Merrill Bothamley, a rabid parcel post collector. I ended up flying to New York for this auction - the Bothamley issues were just amazing. I improved my Q2 and Q6 at the same time.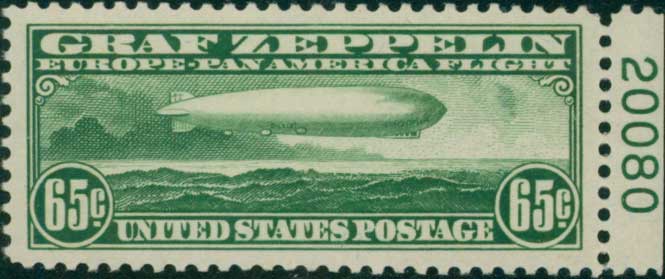 Scott #C13 - 65¢ Zeppelin airmail
I got this at a Rumsey auction, and it's my first of the three Zeps. The back is perfect, which is next to impossible to find in Zeps. This is my favorite, right now, although my 528A is a close second.